Music can sometimes be the only running companion you need. It can give you that extra motivation boost and make even the longest and tedious runs seem more exciting. Sometimes your good old playlist can become boring after a while too, though, and there's nothing that takes the fun out of running more than the same songs playing on a loop over and over again.
Whether you are a no headphones = no run type of person, or you simply just want to add some background music to your runs, we've got you covered. Here are some song suggestions categorized into the best running playlists for each type of run and purpose
Easy & Recovery Runs
Not all runs involve giving it your all and putting maximum effort when it comes to pace and duration. Especially if you are constantly training, it is important to incorporate easy and recovery runs into your training routine so you give your body time to recuperate. Here are some songs for when you need to store your maximum efforts for the next run, while still hitting the road for a more relaxing run:
Good Days – SZA
Put Your Records On – Ritt Momney
SUGAR – BROCKHAMPTON
Thinking of You – Joesef
Dang! – Mac Miller, Anderson .Paak
Be Honest – Jorja Smith, Burna Boy
Passionfruit – Drake
Swim Good – Frank Ocean
LOVEHAPPY – The Carters
Queen Tings – Masego, Tiffany Gouché
Dreams – Fleetwood Mac
Back Pocket – Vulfpeck
I Feel It Coming – The Weeknd, Daft Punk
Take Shelter – Years & Years
After the Storm – Kali Uchis, Tyler, The Creator, Bootsy Collins
Ocean Drive – Duke Dumont
Golden – Harry Styles
Interval Runs & Fartlek Songs
If you are a long-distance runner, you may know the importance of including interval training into your routine. Incorporating this type of training every once in a while in between your other runs is crucial for building aerobic and anaerobic endurance. A fun way to do this is by adding music as a way to control speed.
Fartleks, for example, involve changing your pace continuously throughout a certain distance. So, we thought some songs with tempo changes, be it mid-song or after the first 20 seconds, can be an entertaining way to manage switching your speed. Here are some of the best running songs for adjusting your speed according to the change in tempo, which should make for quite a productive interval training:

Bohemian Rhapsody – Queen
Dog Days Are Over – Florence + The Machine
On My Mind – Diplo, SIDEPIECE
Blame – Calvin Harris, John Newman
Latch – Disclosure, Sam Smith
Uptown Funk – Mark Ronson, Bruno Mars
Green Light – Lorde
Afterglow – Wilkinson
505 – Arctic Monkeys
When the Sun Goes Down – Arctic Monkeys
Come on Eileen – Dexy's Midnight Runners
Isley Brothers – Shout
Child in Time – Deep Purple
Imma Be – Black Eyed Peas
Diane Young – Vampire Weekend
Energetic Run Mix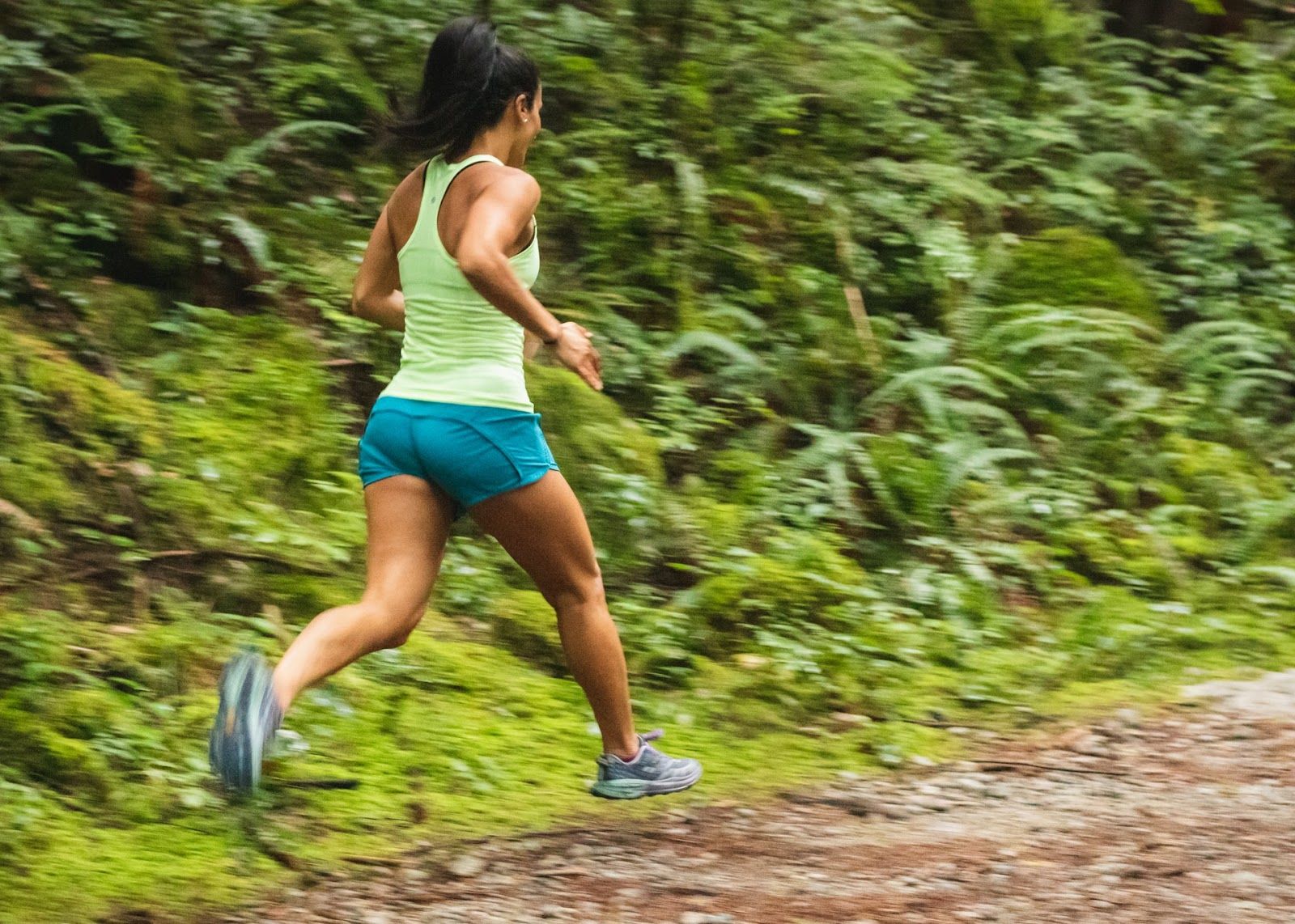 Are you in the mood for a dynamic and maximum effort run? Then what better way to get that energetic boost than from some electronic beats and catchy songs. For when you want to pick up the pace and work on your endurance, here are some powerful and rhythmic music suggestions:
Raingurl – Yaeji
Yup – Fallon
Watch Out for This (Bumaye) -Major Lazer, The Flexican, FS Green & Busy Signal
The Rhythm of the Night – Corona
Take Me As I Am – The Streets, Chris Lorenzo
Losing It – FISHER
Pump It – Black Eyed Peas
Lemon – N.E.R.D, Rihanna ft., Drake
Stir Fry – Migos
212 – Azealia Banks, Lazy Jay
GOT REAL – JOYRYDE, Mika Means
Levitating – Dua Lipa ft. Madonna and Missy Elliot (The Blessed Madonna Remix)
Bonkers – Dizzee Rascal, Armand Van Helden
The Renegade – Friend Within
Work – Chris Lorenzo, Denise, Puppah Nas-T
Find My Way Home – Sammy Virji
Get Stupid – Cloonee
Motivational Running Songs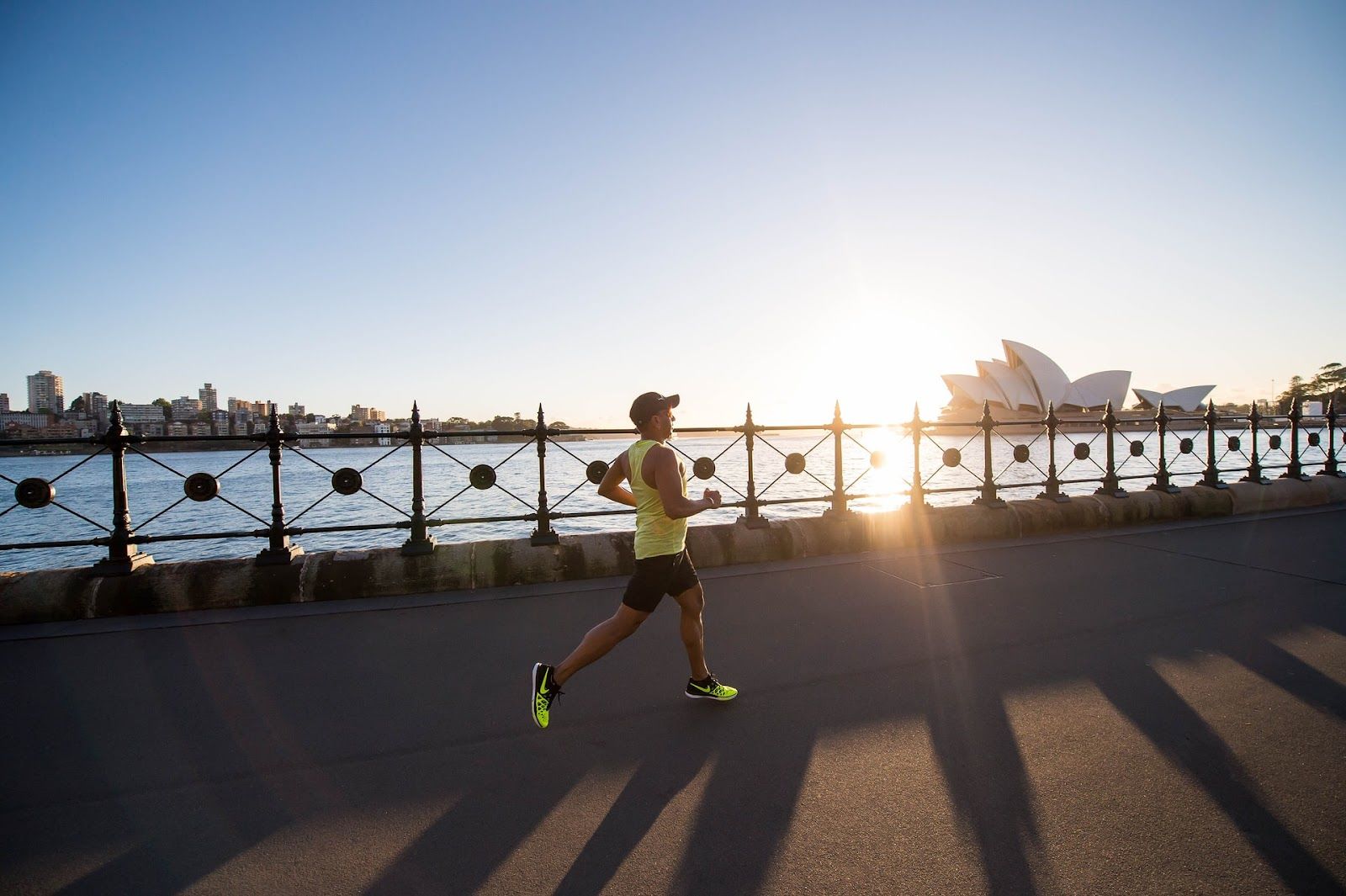 Sometimes, even the most committed and determined athlete has to gather all their strength and muster up the motivation to go for a run or endure a longer distance. After all, choosing this lifestyle is a matter of dedication when motivation is lacking. Still, it is luckily something you can boost with the help of some good music.
We don't know about you, but when we think of motivational music, we think of hip-hop, trap, and rap songs. The certain rebellious nature of these genres makes for the perfect motivation boost in situations when you want to feel tough and ready to take on another run. Here are some songs for running the struggle away and to help push you through those harder runs, be it during training, or even those last miles during a long-distance race :
POWER – Kanye West
King Kunta – Kendrick Lamar
ATM – J. Cole
Nonstop – Drake
SICKO MODE – Travis Scott
Chun-Li – Nicki Minaj
Freedom – Beyoncé ft. Kendrick Lamar
Shutdown – Skepta
Rain – Aitch, AJ Tracey, Tay Keith
Laugh Now Cry Later – Drake ft. Lil Durk
APESHIT – The Carters
Touch The Sky – Kanye West, Lupe Fiasco
Young Sinatra – The Manor
Ready or Not – Fugees, Ms. Lauryn Hill, Wyclef Jean, Pras
Many Men (Wish Death) – 50 Cent
Show Out – Kid Cudi, Skepta, Pop Smoke
Warm Up – NF
Indie & Folk for Hitting the Trails
The untamed and rocky surroundings of trails are always a good way to recharge through nature and remind ourselves of our roots as runners. There is no better feeling, for both your feet and mind, than tackling some natural terrain through an adventurous trail run, and what better companion to that than some indie and folk music. Here are some songs we like to listen to when running through the primeval ground of trails:
The Less I Know The Better – Tame Impala
Disparate Youth – Santigold
Ain't No Rest for the Wicked – Cage The Elephant
Pumped Up Kicks – Foster The People
Midnight City – M83
Kids – MGMT
I Follow Rivers – Lykke Li
Young Folks – Peter Bjorn and John
Talk Is Cheap – Chet Faker
Tongue Tied – Grouplove
Riptide – Vance Joy
Wolf – First Aid Kit
Home – Edward Sharpe & The Magnetic Zeros
Lump Sum – Bon Iver
Paper Aeroplane – Angus & Julia Stone
These were some music suggestions that complement each type of run and its pace. That does not necessarily mean they are strictly made for one pace only; music is to be enjoyed and tastes can vary from one person to the other. Some even prefer to run without music, so it is ultimately a matter of choice. For music lovers, however, music is a motivation for running while running is simultaneously a motivation to explore new music.
With our recommendations for new tunes, now it is time for you to grab your headphones, press play, and power through that run!