Everyone who leads an active lifestyle knows the importance of a good pair of shoes to support and keep you comfortable during any type of physical exercise. For runners it's running shoes, for basketball players it's basketball shoes, for hikers it's hiking shoes, but what are training shoes used for?

Unlike shoes made specifically for a sport or activity, training shoes fall into a more general category of use. That does not necessarily mean that this type of shoe was not designed with a specific purpose in mind, but that it encompasses a wider range of activities. Let's break down what exactly training shoes are and how you could benefit from using them in your daily activities.
What Are Training Shoes?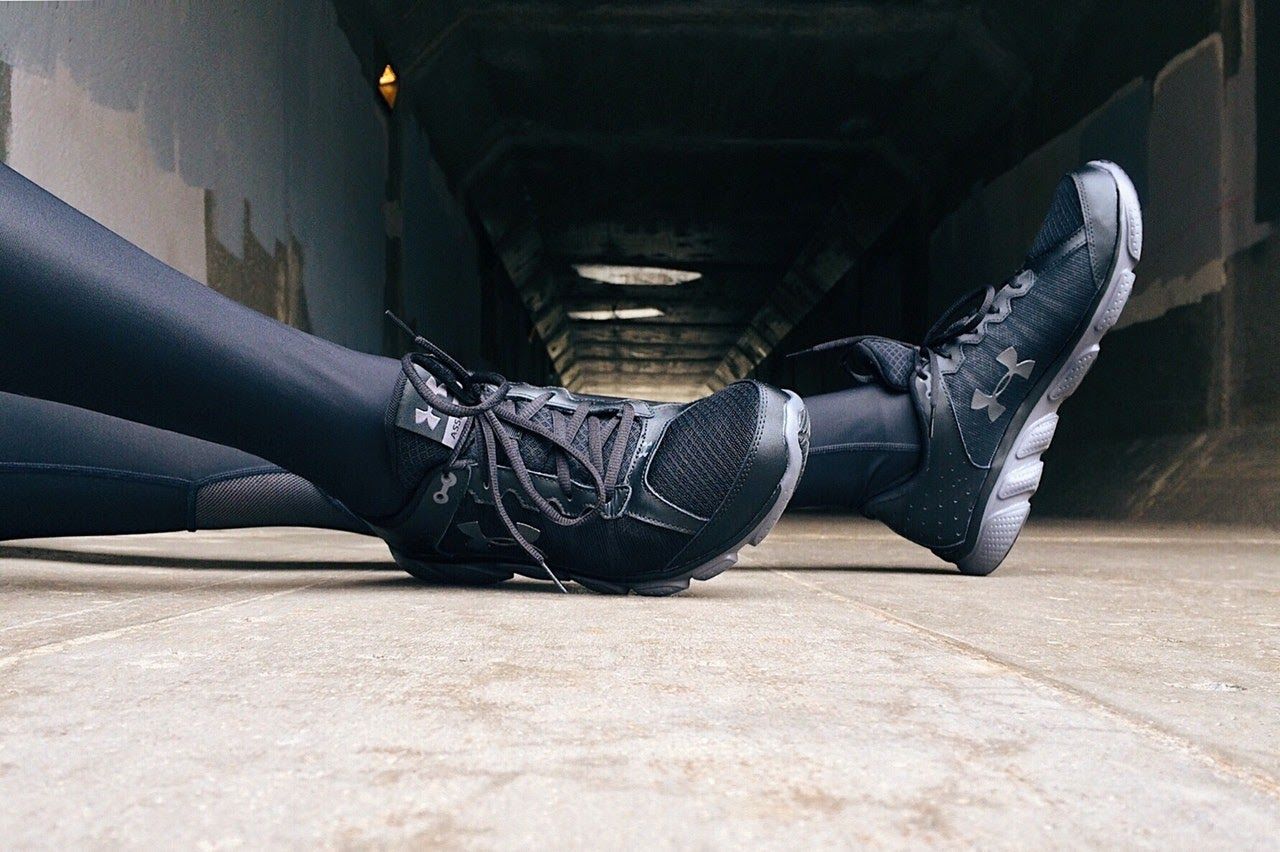 If you like having a pair of shoes that you can use for multiple activities, training shoes are the ideal choice. Training shoes, cross-training shoes, gym trainers, whichever name you like, are in essence a hybrid type of shoe made to offer more flexibility, both in your feet and in the way we use them. As such, training shoes offer a wider range of movement in your feet in comparison to your typical running shoe. They are made for athletic activities that involve cutting, stopping more abruptly, jumping, and switching the direction of movement quickly.
Training shoes are lightweight so they don't weigh you down during agility training. On the other hand, their stability features will help you stay balanced on the ground when you are performing an exercise that requires it. Another thing that characterizes this type of shoe is its heel drop; the distance from the height of the heel to the toe is much smaller, which makes for a flatter and sturdier shoe.
What Are Training Shoes Good For?
As a multipurpose shoe, trainers can accompany you throughout a variety of workouts. However, since they are designed to support the feet both during lateral and longitudinal movement, they are most appropriate for these categories of physical training:
High-intensity training
High-intensity interval training (HIIT) is a brief, high-intensity exercise that typically incorporates strength and cardio practice. During this type of training, you will need shoes that support side-to-side movement without compromising stability, which is where training shoes come to the rescue. Their soles are more flexible than regular shoes, which means you can move your feet with ease, but they are also stiffer in order to help you stay balanced.
Weight training
Gym enthusiasts know the importance of a good shoe to keep them stable and grounded as they lift weights. Training shoes are characterized by a lower drop than running shoes or other athletic ones, therefore they are ideal for weight training. The flatter the shoe, the better the results will be on reducing the range of motion of the feet in weight training exercises such as deadlifts and squats.
Treadmill running
While you will need a proper pair of shock-absorbing running shoes if you're going to run for longer distances, your training shoes are supportive enough to get you through a quick treadmill session at the gym or at home. They don't have enough shock absorption qualities for longer runs, but they are a great pair of shoes for getting a shorter cardio session in.
Plyometrics
Plyometrics, otherwise known as jump training, involves powerful aerobic exercises in which you exert maximum force. These can include but are not limited to different kinds of jumping exercises such as box jumps, lateral bounds, squat jumps, burpees, etc. This range of movement calls for an equally flexible and durable shoe, and training shoes fit this description quite well since their flatter but flexible outsole is designed with that in mind
How Should Training Shoes Fit?
Rarely do athletes compromise comfort when it comes to their shoes, and training shoes are no exception. True, they are not made for specific sports and activities such as running, football, or basketball, for example, but they are multifunctional shoes that will perform quite well in most.
With that being said, to achieve comfort, you will need a shoe that is properly fitting and supportive. Your training shoes should have comfortable uppers that offer enough ankle support during side to side and forward movement, their midsoles should be softer to allow for more flexibility, and the heel drop should be lower than usual athletic shoes.
Your toes should have enough space to stretch and wiggle. The front should be snug enough to support your feet but have enough space for (up to half an inch toe flexion. Your heels should fit comfortably against the back of the shoes as well, to prevent your feet from slipping and moving excessively.
Now that we've answered the frequent 'but, what are trainers?' question, you can decide on whether this type of shoe is something you want to invest in. If you engage in a specific type of sport in regular intervals during the week, your best bet is to have a shoe that is designed for that, since it will complement your workout and prevent you from potential injuries. However, if you need a one-for-all type of shoe that will work well with various fitness activities and exercises, training shoes are definitely the best choice.