If you have decided to incorporate the healthy habit of running into your life, you are perhaps wondering "what type of running shoe do I need?" "How are they so similar, yet so different?." Don't worry, we've got you covered. Advanced manufacturing technology has impacted the shoe industry just like any other, and as a result, we now get to choose from a wide variety of shoes, each made with a specific purpose and a design that supports it.
Often, the design features of any type of sports shoes can blend with one another, and this happens with types of running shoes as well. But, we can still distinguish some of the main categories of running shoes when it comes to their purpose, which will help to answer common questions such as 'what are running shoes' and 'what is the shoe that fits my needs'.
1. Daily Trainers
If you are just getting into running, or prefer a standard shoe that will simply do the job, the everyday running shoe is your best choice. Daily trainers are usually a standard, medium weight shoe; they are neither too light, nor too heavy. They provide enough support for everyday use but are also not as cushioned as other stability shoes. These trainers are multipurpose and versatile, and if you intend on keeping only one pair of running shoes, these are the basic, must-have type. Some examples of these running shoes are Nike Pegasus, Brooks Ghost, Asics GEL-Nimbus, etc.
2. Light-weight Trainers
The famous minimalist movement reached running shoes as well, with many publications finding that light-weight, minimalist shoes can improve speed and prevent running injuries. So, shoe manufacturing companies listened and came up with light-weight trainers, a similar model to daily trainers, with some slight alterations. Light-weight running shoes such as Saucony Kinvara, New Balance Beacon, etc., have found quite some popularity in use among runners. In comparison to regular shoes, these trainers are lighter in weight, they provide more agility, and are more flexible. They are a good choice if you do not prefer heavy and chunky shoes, and if you are looking to break some personal records when it comes to your speed.
3. Cushioned Trainers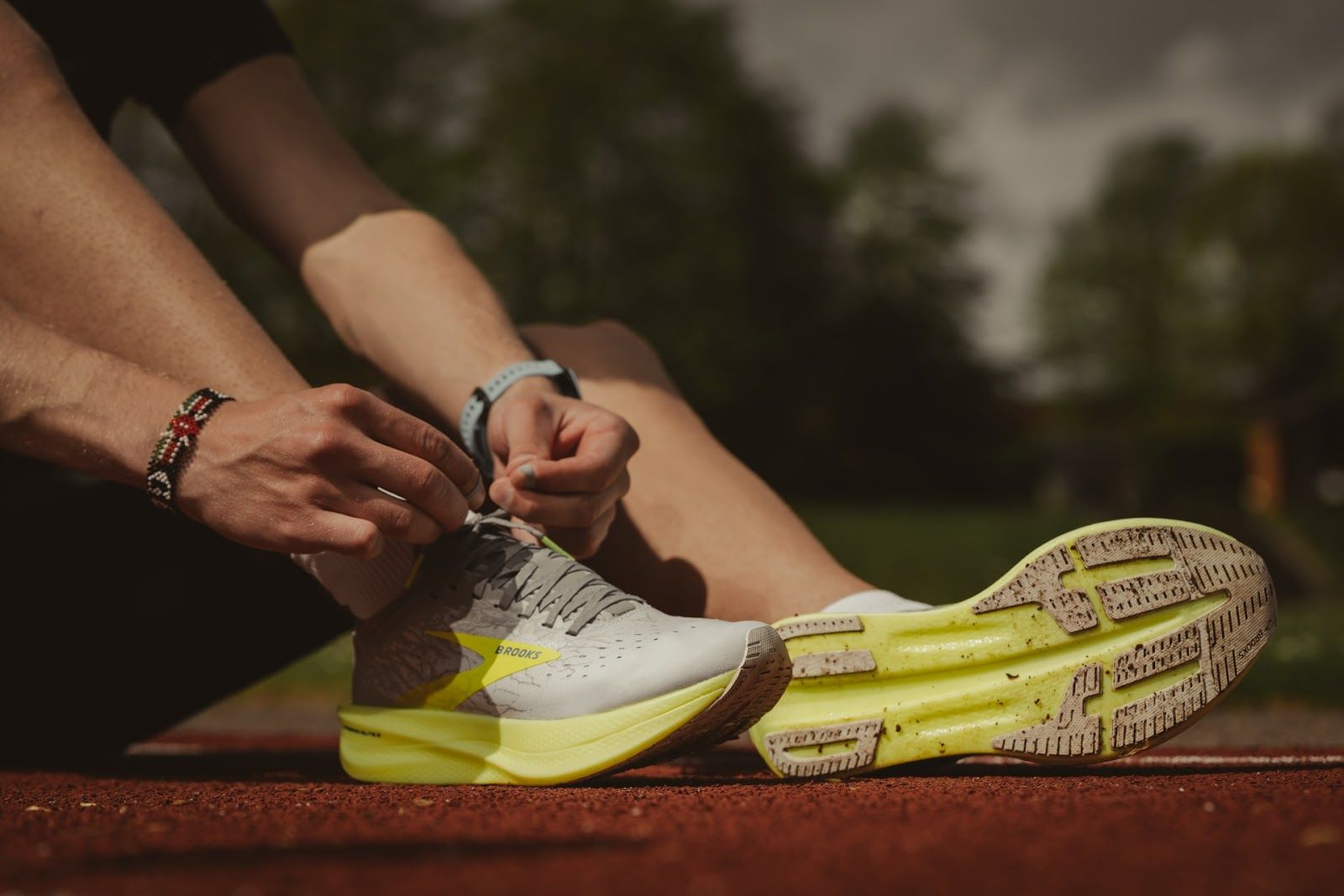 Cushioned trainers are all about providing comfort and support. They offer protection and are great for reducing the impact on your feet, especially if you run in a heel-first striking pattern. A wide variety of cushioned shoes has adapted foam technology, while others contain gel-filled cushioning.
The amount of cushioning differs depending on your needs. Retailers usually target level 5-10 cushioning for running shoes to be considered high cushioned. Popular models of these shoes include Brooks Glycerin, Skechers Hyperburst, Saucony Endorphin Speed, and many more. Apart from providing more support, these shoes are also a good option for recovery runs, when you are not focusing on speed and long mileage as much as you are just trying to get a comfortable run in between your heavy-duty running days.
4. Performance Trainers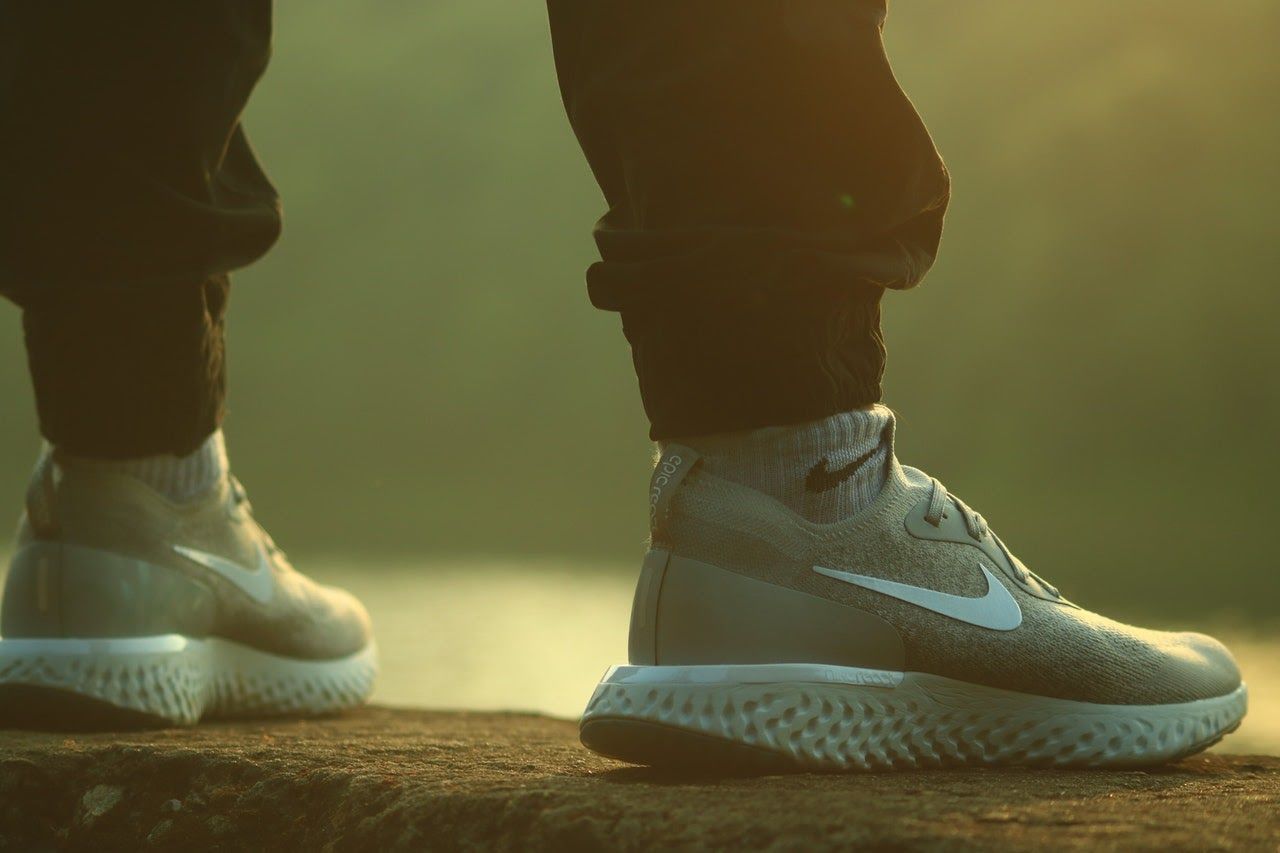 Performance trainers are a training shoes-meet-racing shoes type. They offer the support of regular training shoes, and the energy return features of racing shoes. They are a little stiffer than lightweight trainers, so they can make for a good shoe to use on training days in which you incorporate speed runs. Additionally, they will also work well when worn as race day shoes. Some examples of this multipurpose variety are the Brooks Ravenna, New Balance Rebel, Nike Zoom Pegasus Turbo, etc.
5. Racing Flats
Racing flats are athletic shoes made strictly for race days. They have a minimal upper part, minimal or very small heel height, and lack the comfort and cushioning of training shoes. They are the optimal shoe for speed work, due to being lightweight and having minimal padding. They are not the most comfortable running shoes for long runs and training days. They can be particularly tougher to use for beginner runners, since they absorb a lot of impact from the ground, which can be strenuous for less-trained muscles and feet. Some popular racing flats include the Adidas Adizero Adios, Brooks Hyperion Elite, Saucony Fastwitch.
6. Spikes
Speaking of speed, let's get to the real-deal, pro-category speed running shoe. While some other subcategories of these shoes are designed for distance, middle-distance, and cross-country runs as well, spikes are primarily running shoes designed for the track. Some models of this running shoe include Adidas Adizero, Nike Superfly Elite, Hoka One One Rocket. They are lightweight shoes that are all about fast pace and sprinting speed. The spikes in the front sole of the shoe are designed to offer grip and traction on the track surface. As other shoes designed for races, these are not a comfortable option for regular, longer-distance runs.
7. Trail Shoes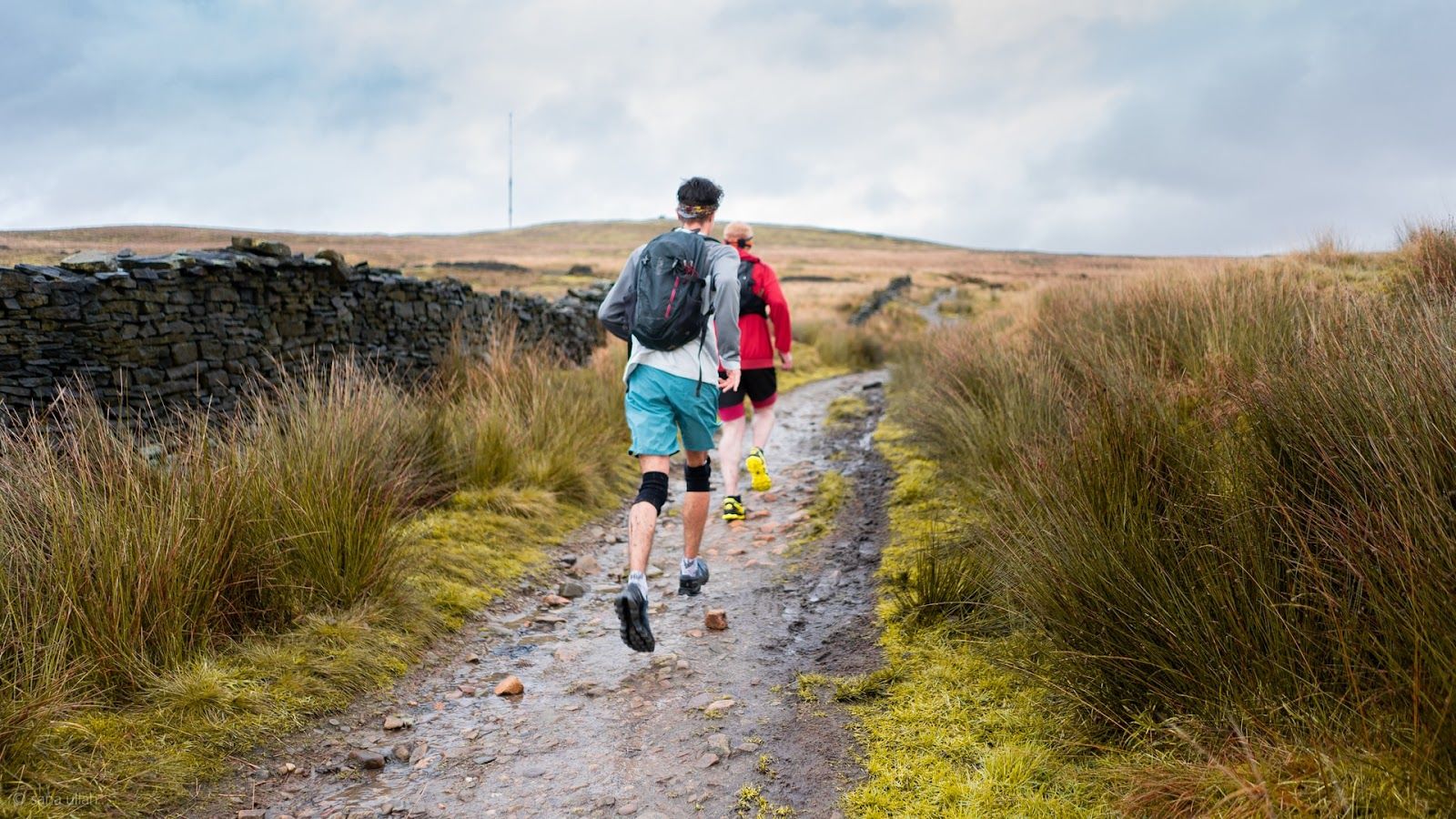 If you want to take your run into the great outdoors, in the more unpredictable, muddy, rocky, or grimy terrain of trails, you will be needing a bit more than the good old regular running shoe. This is where trail running shoes come to the rescue. They are designed specifically for this environment— their uppers are taller to offer protection from rocks, dirt, and the occasional tree branch. The sole of trail shoes is typically thicker and has lugs that grip the ground to offer more traction. Some designs include the feature of rock plates, which protect from stones and rock gravel. Popular models of this type of shoe include the Hoka SpeedGoat, Salomon Sense Ride, Nike Terra Kiger, etc.
8. Stability Shoes
Understanding the pattern of your running is important when choosing the right shoe for you. A common occurrence in a lot of runners is overpronation, which is the type of gait where the foot rolls inwards and has a tendency to flatten when it hits the ground. The degree of this movement can vary from one individual to the other, but excessive pronators often rely on extra support in their shoes to help them neutralize their gait through support.
These are called stability shoes, which will typically have guide rails and often a stiffer midsole as well. These features help support the feet in the right places, and consequently balance the impact from hitting the ground. When we think of stability shoes, some in-demand models include Saucony Guide, Brooks Adrenaline, Asics GT-1000.
These were some of the main categories of running shoes to know of before you start evaluating your needs. Remember that many of these types of sports shoes come with subcategories, or elements of two or more shoes combined into one. This makes it even easier to find shoes for multifunctional purposes. Whatever you choose, remember to opt for what feels comfortable, offers the right amount of support, and meets your running style needs.